...an extraordinary mover, the kind with whom the bizarre becomes haunting and even beautiful. - New York Times
to warring states, a useless tool
built by enrico d wey
lighting designed by elliott jenetopulos
costume designed by oksana meister
_______________________________
march 31st, april 1st, april 2nd | 2016
_______________________________
danspace project
new york city
social muscle club
November 2015. Berlin, Germany
c|
waxing and waning and small tokens.
with Jen Rosenblit for the Boffo NY Summer Festival. August 2015.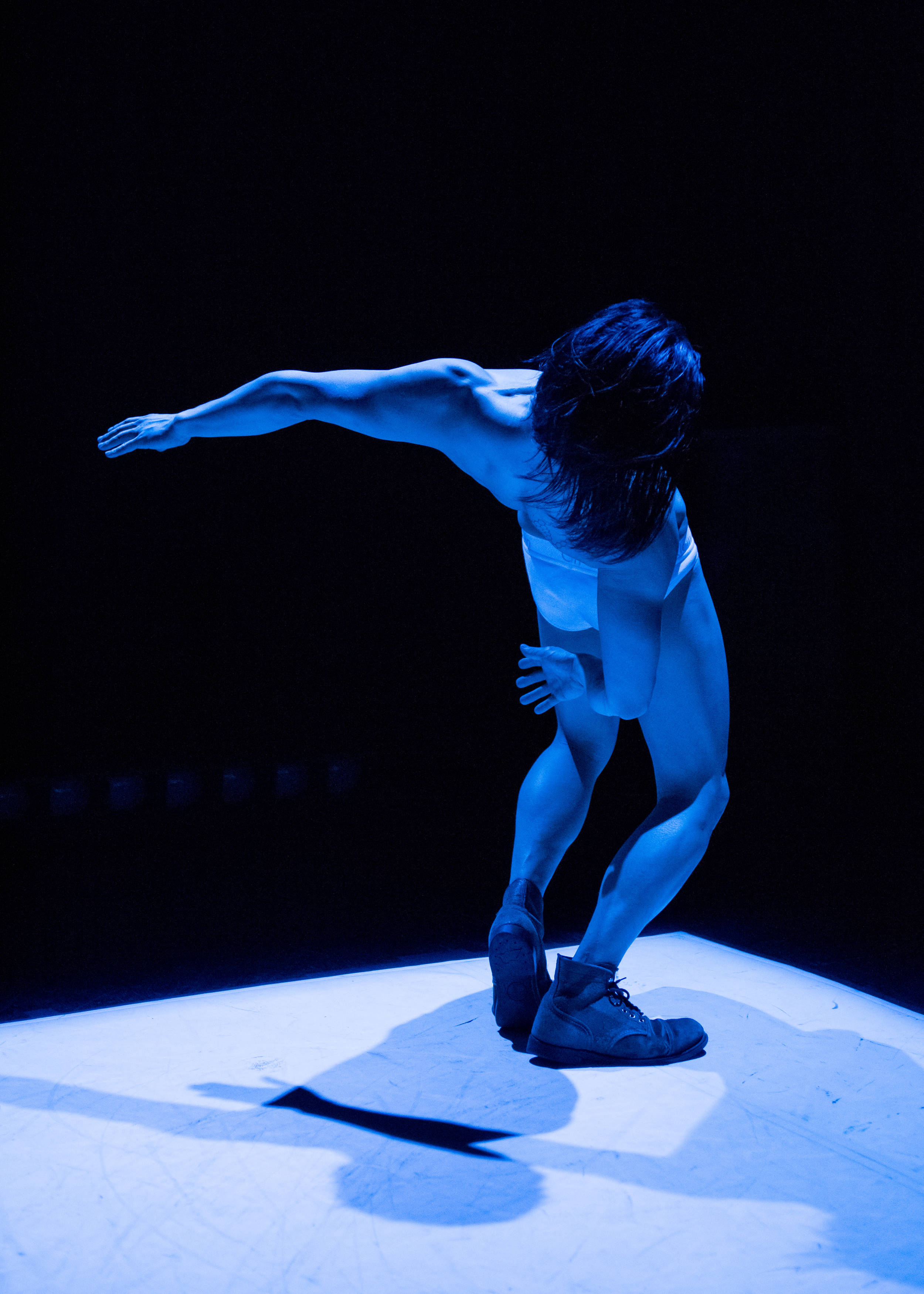 1, this useless tool, this folded flower
abrons art center | nyc | march 28/29, 2015
halocene | portland, OR | april 2, 2015
c| ian douglas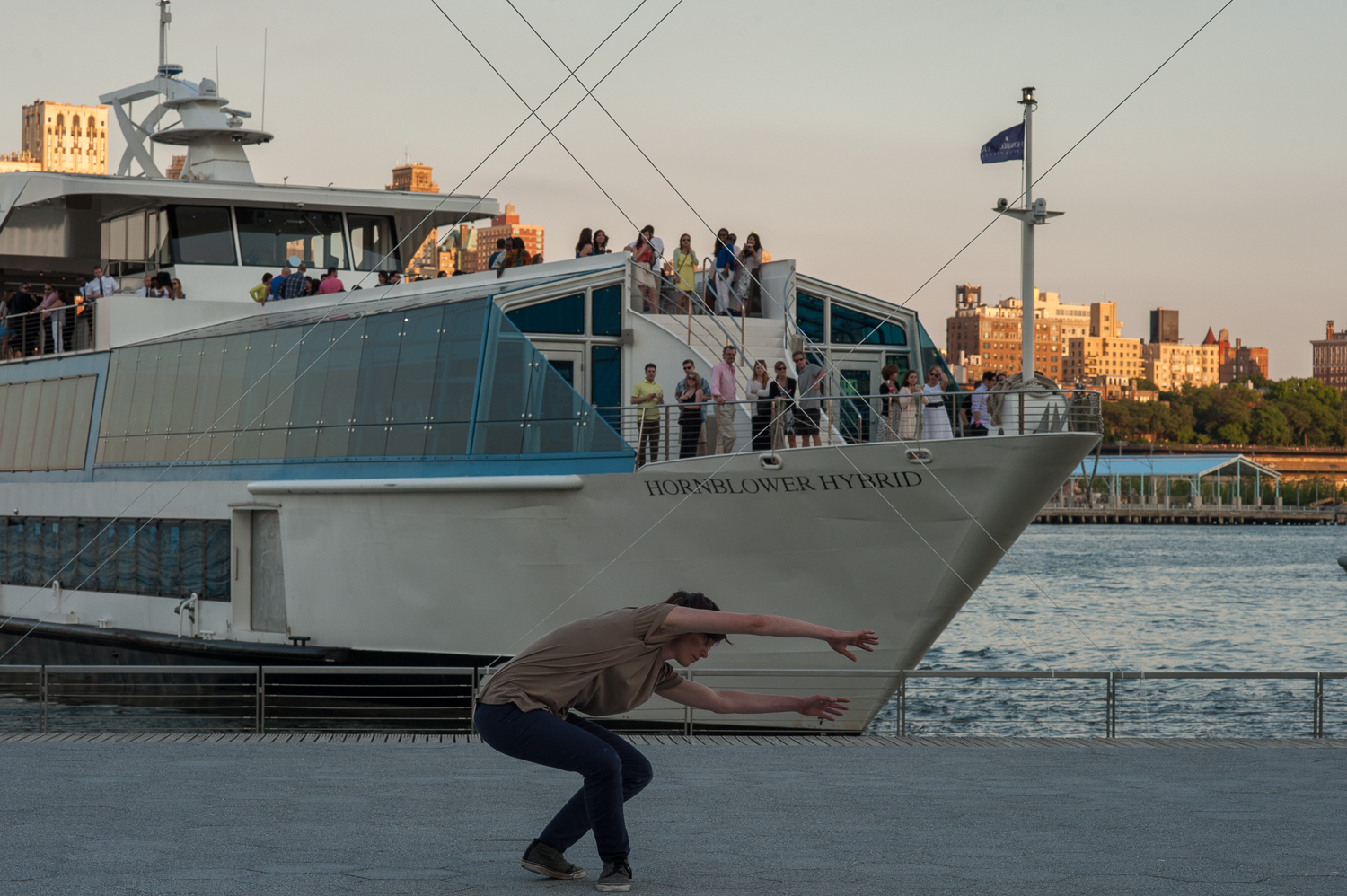 where we are right now
interpreted by : simon courchel | john mcgrew | jeremy pheiffer | mary read
Sunday, June 22 | 7pm and 8pm
Tuesday, June 24 | 7:30pm
Pier 15, River to River Festival, Lower Manhattan Cultural Council, 2014
c | alp klanten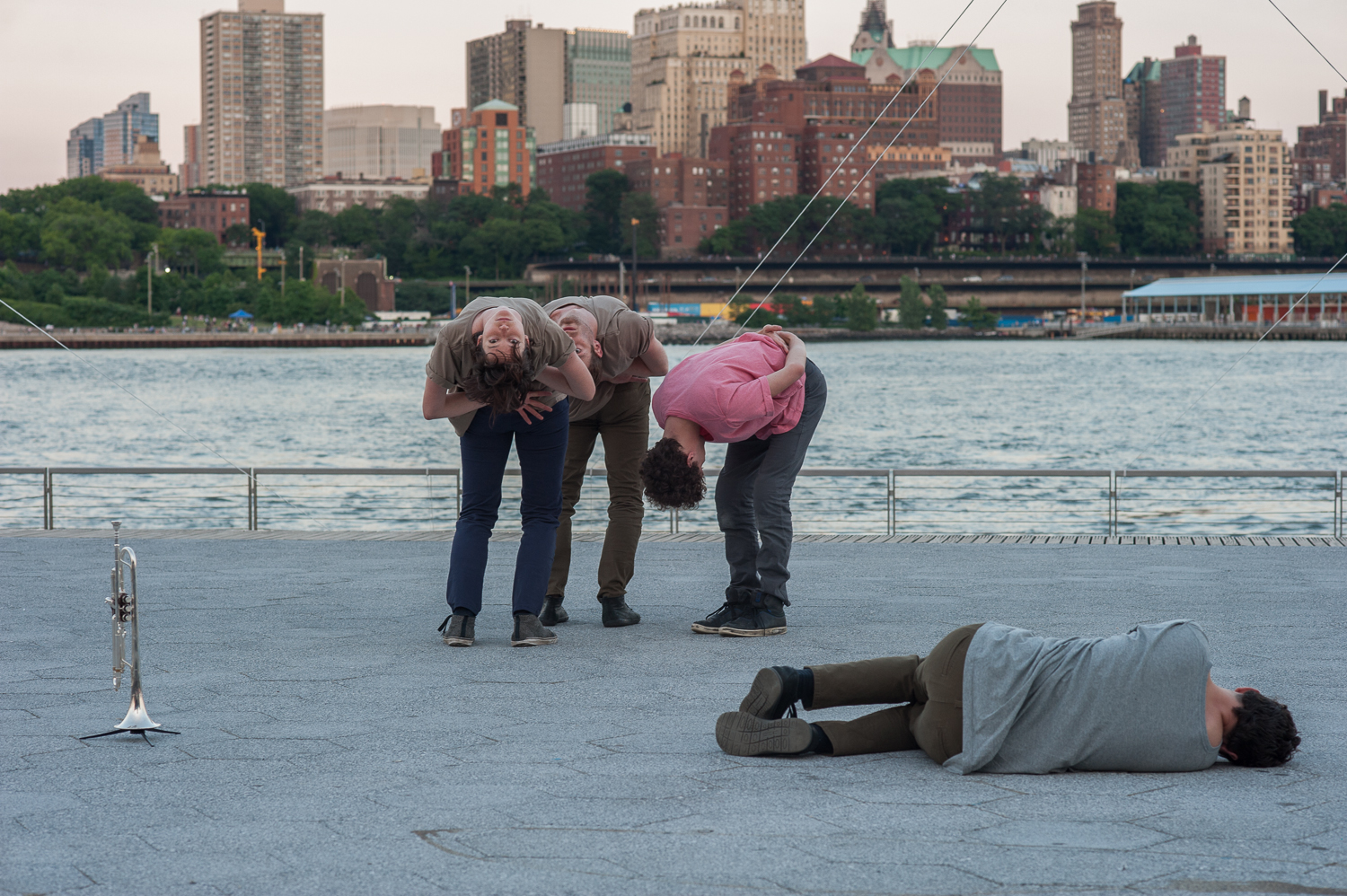 where we are right now
interpreted by : simon courchel | john mcgrew | jeremy pheiffer | mary read
Sunday, June 22 | 7pm and 8pm
Tuesday, June 24 | 7:30pm
Pier 15, River to River Festival, Lower Manhattan Cultural Council, 2014
c | alp klanten
harmony hard, a pulsing vein
Danspace Project, NYC
collaboration with jon kinzel
April 2013
An invitation from Enrico D. Wey to multi-media artist Jon Kinzel to work on a collaborative duet. Acknowledging and accepting the realities of their varying histories, Wey and Kinzel incorporate physical partnering, dance, and a considered visual aesthetic.

Wey and Kinzel aim to accentuate the architecture of St. Mark's Church by framing a smaller passage within it. The rigor of their exchange serves as an undercurrent for this duet, inspired in part by Chinese garden arrangement and scroll paintings.
sound by tei blow
Mr. Wey and Mr. Kinzel rearrange the audience into two facing rows and dance between them, apart on either side or meeting in the middle. When they're together, the men have a curious intimacy, manipulating each other with gentle flicks. Mr. Kinzel holds Mr. Wey by the chin. Mr. Wey places his feet on top of Mr. Kinzel's. Mr. Kinzel carries the smaller Mr. Wey, and vice versa.
What's most interesting is how this engagement coexists with detachment, each man seemingly lost in his own thoughts. Alone, Mr. Kinzel is both supple and fussy, nervously bouncing his fingers together. Mr. Wey is more vigorous, doubling over and expelling air again and again or savagely lunging through space. - New York Times
c | simon courchel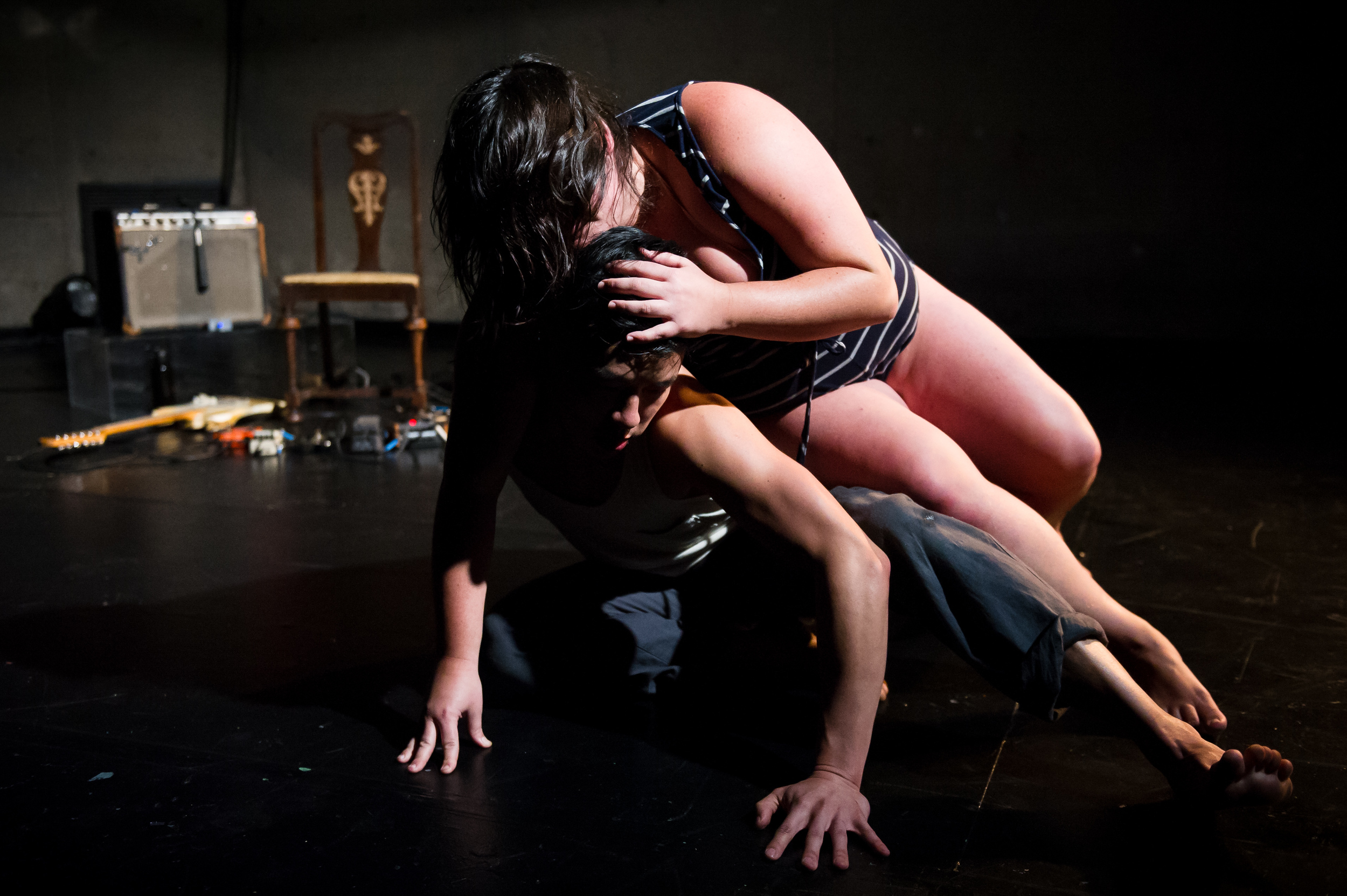 ...or and animal...
collaboration with chris cochrane, jassem hindi, and jen rosenblit
American Realness
Abrons Art Center , NYC
January 2013
"For … or and animal… musicians Chris Cochrane and Jassem Hindi come together with dancers Jen Rosenblit and Enrico D. Wey for an evening of improvised performance. Four people, multiple identities. How do we sense this, or not? For example: thinking of Pasolini, simultaneously a communist, a Catholic, and a homosexual. How did he make sense of these conflicting idea(l)s? Were they conflicting? Were there commonalities? Ecstatic and/or linguistic actions? Traditions and rituals? New constructs? What was expressed? What wasn't? This evening holds similar uncertainties to be revealed through their action. With as little sentiment as possible, as if a wet stick with some mud..."
...an extraordinary mover, the kind with whom the bizarre becomes haunting and even beautiful. In one sequence — he had stripped to wear only a vest and underpants — he progressed slowly across the back of the space, his torso leaning forward. Each advancing step began on the ball of his foot, then fell onto his sole; the rhythm and physical pressure of this simple phrase had an astonishingly rich texture and precision. - New York Times
c | ian douglas
heart ain't in it: 4 chamber studies
Fresh Tracks
Dance Theater Workshop, February 2010
A case study in shifting performance presence, theater/dance versus live bands, chambers of the heart, performance as reality, the "replaceable" performer, forcing close up views through exacting minutiae.
caitlin marz, elissa spencer, samuel stein, enrico d wey
music by skip james, interpreted by great republic of rough and ready
...resonates on many levels—from theoretical questions about the nature of performance and of identity, to the practical matter of teaching living works to new performers over time and how it changes the work. - mediatized

...a performance of inverse, a showcase of absence... - Brooklyn Rail

...presents an interesting paradox of the easily replaceable dancer. - iDanz
c | michael hart
radiate! ruminate! rejoice!
puppet labapalooza

st anns warehouse, nyc

june 2007
a toy theater piece examining the plight of the Radium Watch Dial Painters (Orange, New Jersey, 1917), focusing on the relationship of cousins Katherine Schaub and Irene Rudolph as radium poisoning invaded their bodies
molly theobald, alexis silver

music by samuel stein
c | richard termine
standard gravity part2b
Danspace Project, NYC
January 2009
A Study in:
A) Preservation, memories, recall, nostalgia.
B) Standard gravitational acceleration, trajectory, plunging headfirst into, freefall, diving.
C) The movable parts in correlation with and in conjunction with points A and B.
hooba bjornevold, cindy chung-camins, stine moen, sarah a.o rosner, enrico d. wey, lori yuill
music by samuel stein
Two budding choreographers shared the stage... in a double bill that examined degrees of stillness... With his penchant for quick cuts, Mr. Wey seems to address his material from a filmmaker's point of view. - New York Times
Enrico D. Wey's offbeat and pitch-perfect performers arrange themselves within imagined horizontal, vertical and psychic layers of St. Mark's sanctuary in such a cool, detached way that the viewer dare not even breathe too deeply for fear of creating a disturbance. - Infinite Body
c | ryutaro mishima
study in proportional growth
puppet labapalooza

st anns warehouse, nyc

june 2006
a live animation exploration into

-the inner ear

-the golden ratio

-a journey reminisced

-the notion of "home"
c | richard termine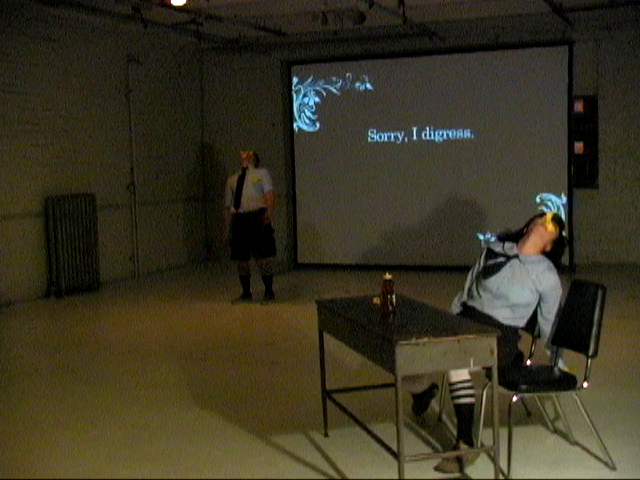 approximation of lingual aesthetics (video still)
collaboration with choreographer lucy lee yim
chocolate factory theater
december 2005
"part classroom demonstration, part performance. A collaboration between performer/video artist Enrico D. Wey and choreographer Lucy Yim inspired by the life of Karl von Frisch, who won the Nobel Prize in 1973 for his elucidation on the behavior of honeybees, specifically for his discovery of their communicative uses of dance (hive bees use the "round" and the "waggle" dance jointly to communicate the location of a source of food). An Approximation irreverently merges von Frisch's scientific findings with the awkward machinations of two people who find themselves consumed by a single source of fascination - honey. Interlaced with found footage and text, a typical scholastic atmosphere soon slides off the scales as Fig.1 and Fig.2 are enveloped by a tiny, tiny obsession that puts their congruence at odds with one other."
the secretary (video still)
digital rotoscope animation
lucy lee yim
2004
the housewife (video still)
a short film animating and reanimating the life of marie curie

miriam levin
2004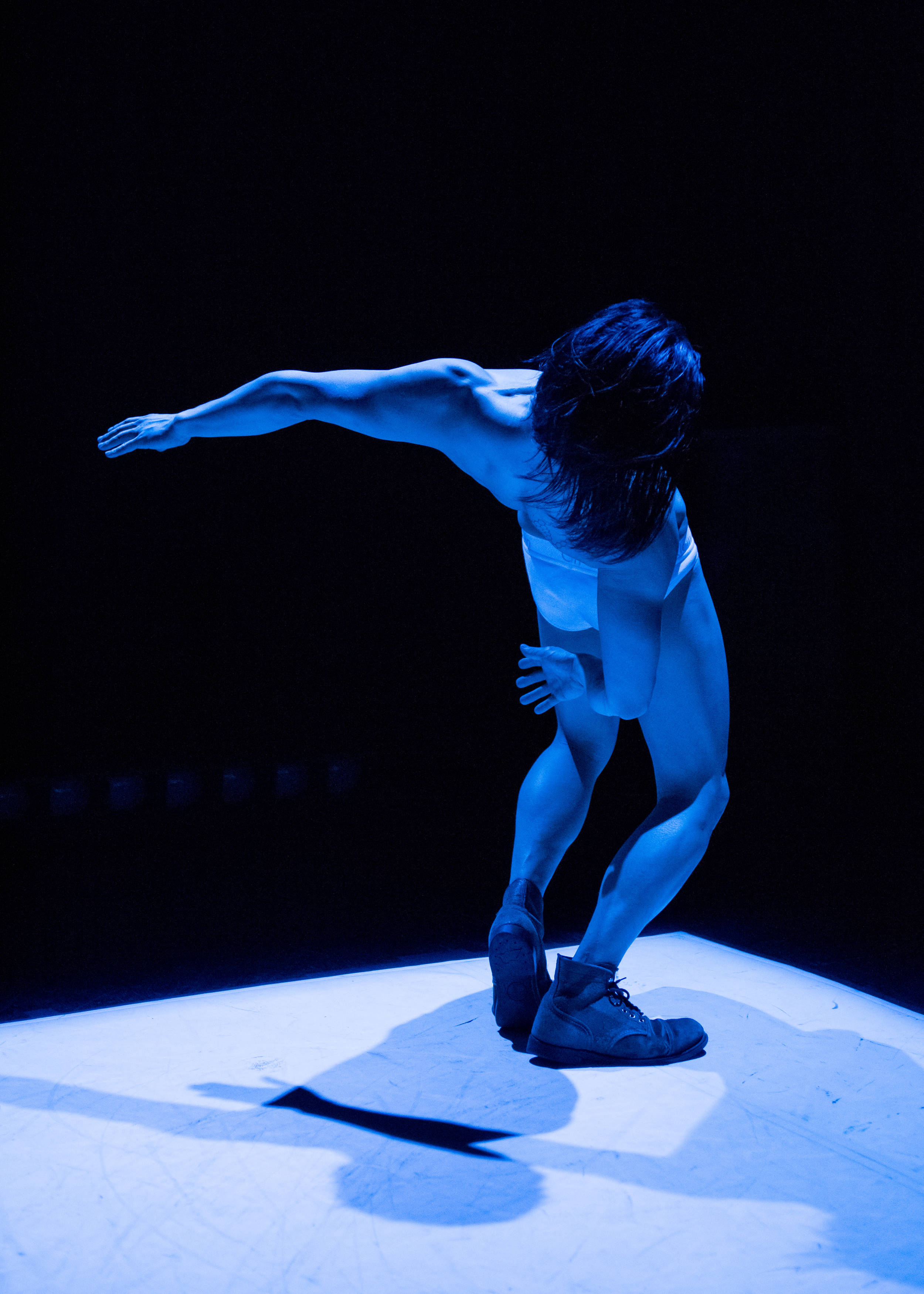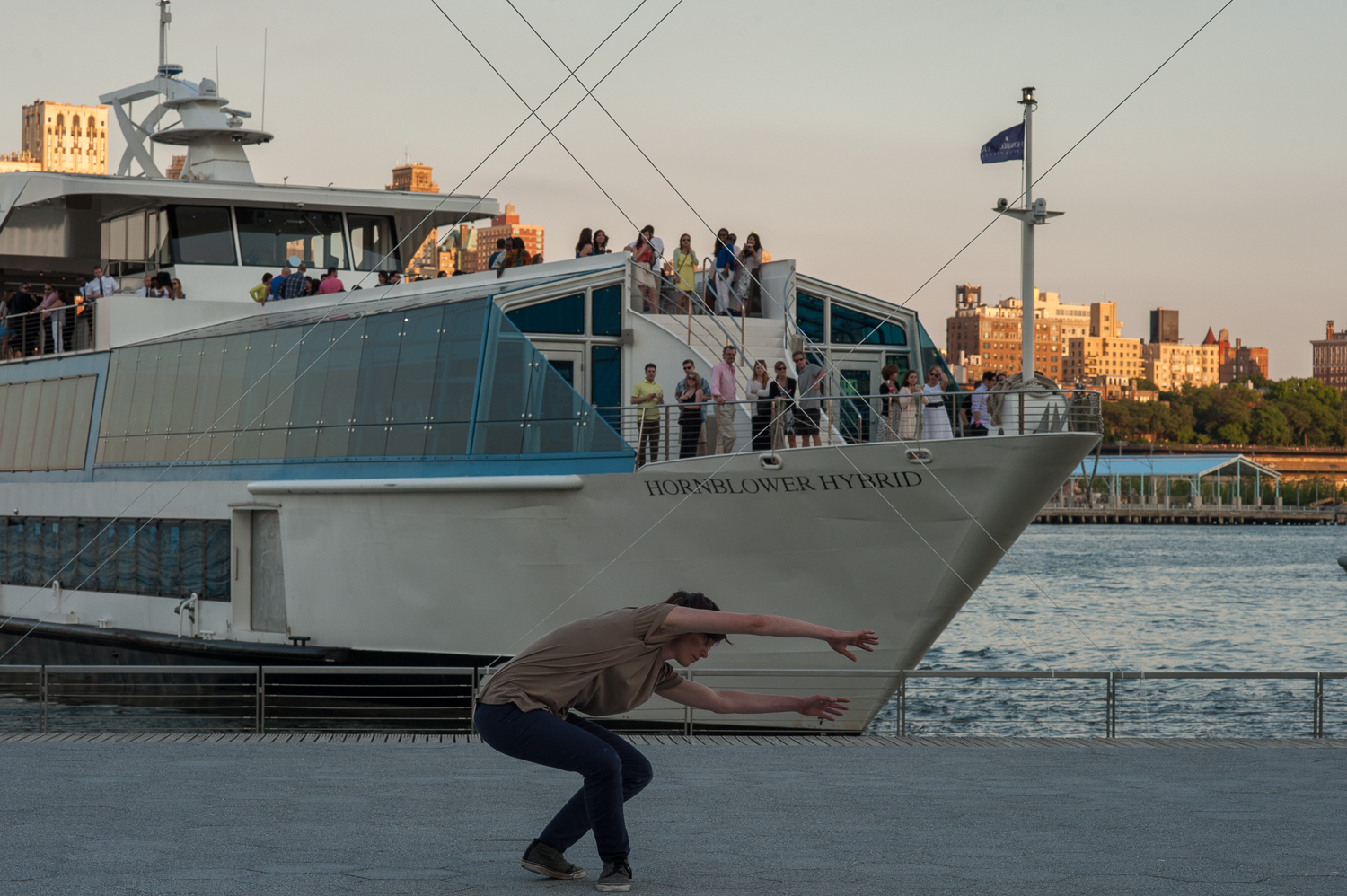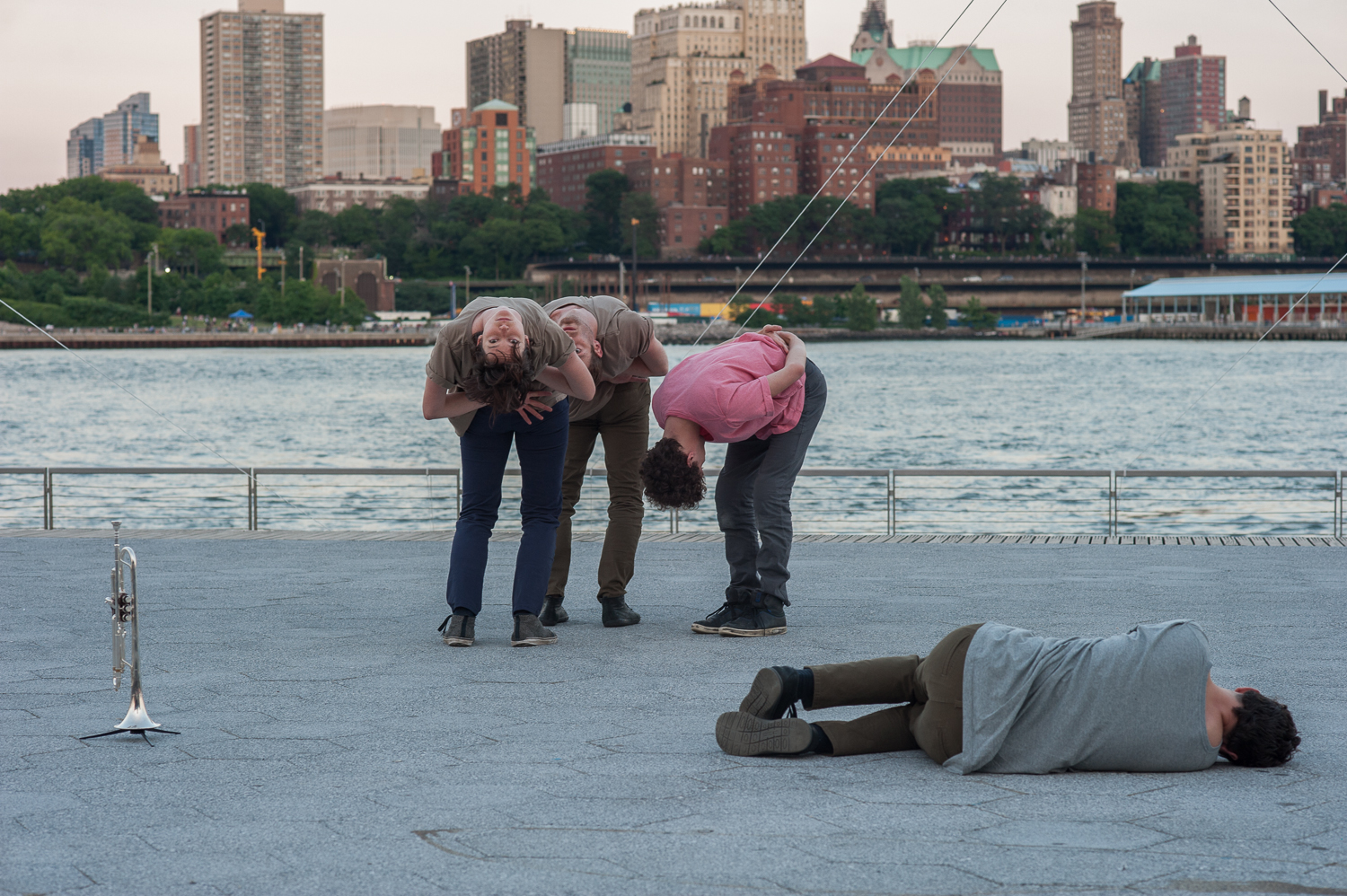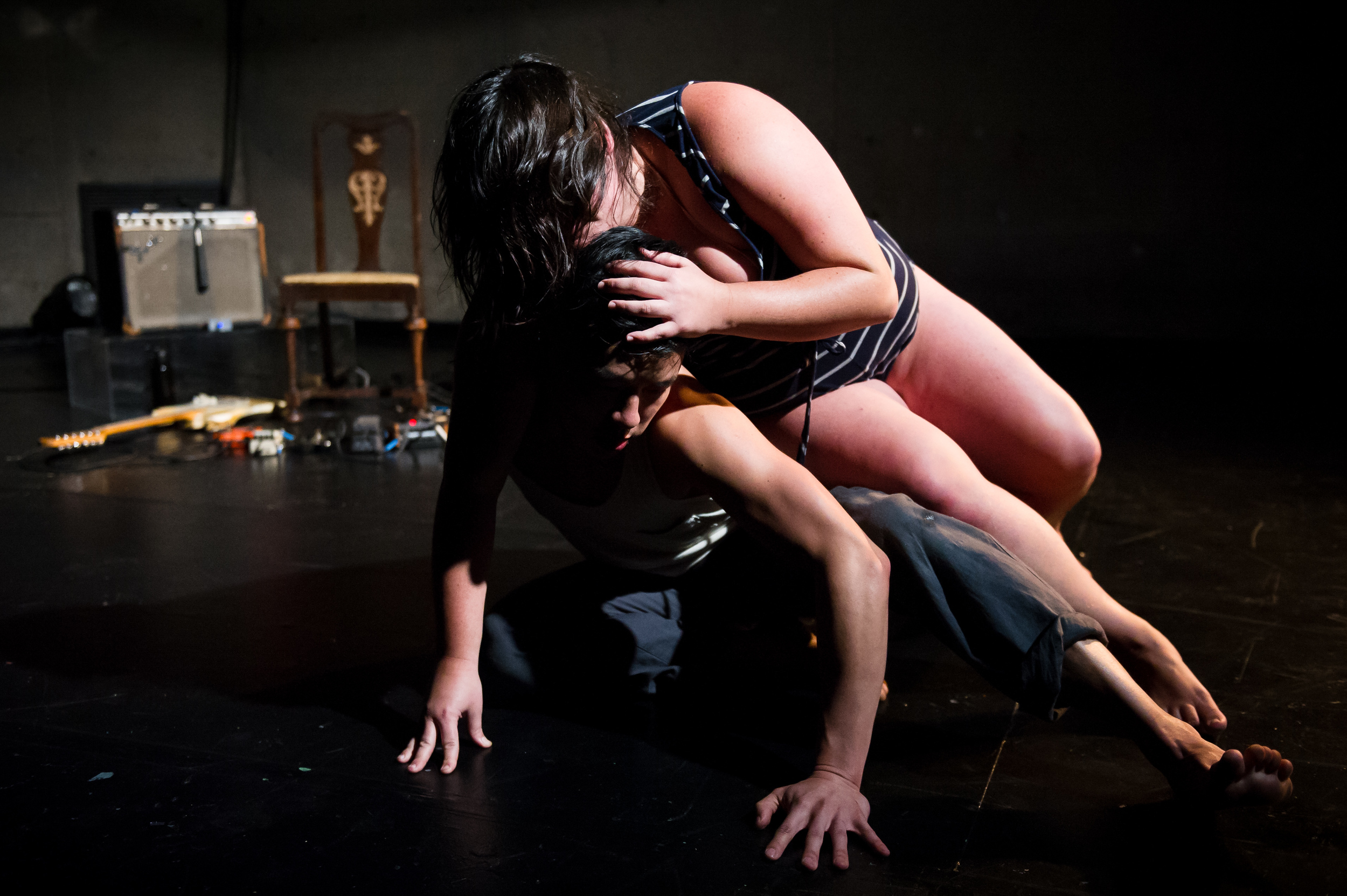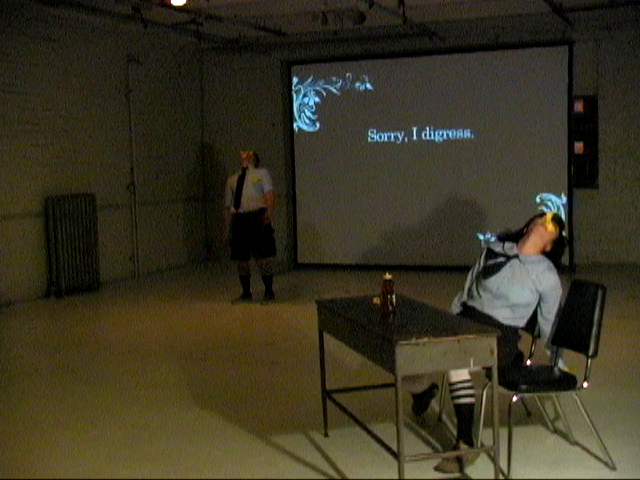 to contact or for further viewing of work samples and research materials, follow the links below